ARA helps arts, cultural tourism, hi-end retail, attractions and non-profit organizations understand their current and potential audiences. We provide marketers, corporate sponsors, government relations specialists, and economic development agencies with Decision Research. ARA also assists real estate companies with pedestrian counts and shopper profiles.
Helping Cultural Institutions and Government Agencies Move Forward with Decision Research
Each of these ARA studies helped advance the decision to proceed with new projects, major expansions, or a move to a completely new location: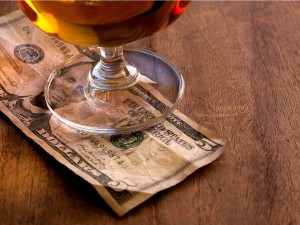 To shed light on public attitudes toward tipping versus a fixed service charge, the New York City Hospitality Alliance retained ARA to conduct a citywide survey of frequent diners at full-service restaurants. Conducted on line, the survey examined diners' preferences toward rewarding servers and attitudes toward the cost of dining-out. One significant finding of the study was that the public perceives the cost of dining out to have risen far less over the past three years than for tickets to professional sports, Broadway shows and, even, movies.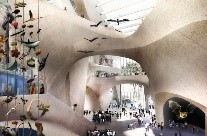 ARA conducted an economic impact study for the American Museum of Natural History in support of museum's $325 million expansion for the Richard Gilder Center for Science, Education and Innovation.

In anticipation of the November 2016 launching of the Museum of the City of New York's landmark exhibition, New York at Its Core, the four-century story of growth and transformation, ARA is conducting benchmark research of the museum's current and potential visitors.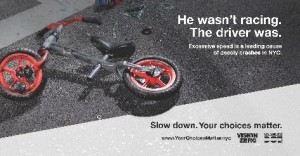 To evaluate the impact of New York City's Vision Zero Initiative to reduce traffic accidents and fatalities, ARA conducted a citywide study of registered voters in all five boroughs. The questionnaire, offered in English, Spanish and Chinese, was sent to each voter based on the language they used when filling out their voter registration form.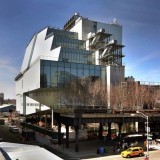 Three years prior to the Whitney Museum of American Art's highly praised reopening in the Meatpacking District, ARA conducted exploratory research among visitors to the MPD and High Line.  ARA continues its visitor research at the Whitney's widely praised new location.

Lower Manhattan's revival continues as Brookfield Place continues to roll out more shopping, entertainment, and dining options.  ARA is monitoring the evolution its visitors through surveys and pedestrian counting.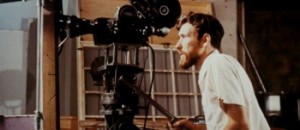 The Museum of the Moving Image's The Jim Henson Exhibition, opening in 2016, will transform the visitor experience.  ARA is conducting pre- and post-visitor research to measure the impact of this of this new exhibition and gallery.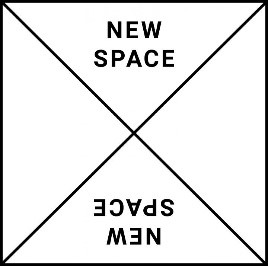 ARA explored neighborhood preferences among different target audiences served by the International Center for Photography to inform the museum's decision to relocate on the Lower East Side.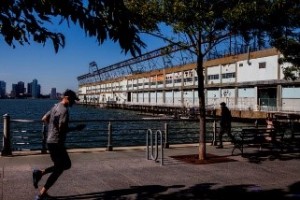 ARA conducted the first study of visitors and facility use for the Friends of Hudson Park, including Pier 40, which was suffering from time and neglect.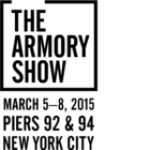 ARA provided an economic impact study for The Armory Show, which after securing support from New York City, opens its perennial home on the Hudson River Piers each March.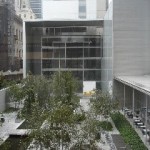 ARA's economic Impact study helped the Museum of Modern Art obtain $65 million from New York City and $10 million from NYS toward its 2004 expansion on 53rd Street.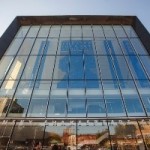 When Theatre for a New Audience first contemplated moving from Manhattan to Brooklyn in 1998, it retained ARA to conduct a market feasibility study.  With the economic downturn, it took over ten years for Executive Director Jeffrey Horowitz to bring his the dream to reality.

With the opening of the Pershing Square Signature Center, ARA has been studying the Signature Theatre audience to satisfy funders' needs for information on their goals.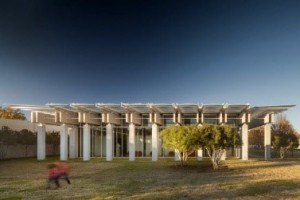 Prior to the Kimbell Art Museum breaking ground on its Renzo Piano Pavilion as a complement to the world-renown Louis Kahn structure it retained ARA to study North Texas museumgoers to refine marketing and communications for the expansion.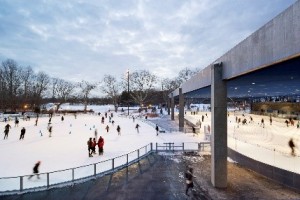 Brooklyn's Prospect Park now has duel skating rinks at the LeFrak Center at Lakeside.  Before it decided on the details, the Prospect Park Association called on ARA to assess demand for ice-skating – both individual and team – in Brooklyn, Long Island and New York City. ARA also conducted the Park's 2007 decennial census, a year-long visitor count and survey from dawn to dusk.

Broadway producers wanted to know who would prefer an earlier curtain and whether they would attend more often. ARA surveyed more than 2,000 theatregoers for the Serino Coyne agency. The result: the now firmly established 7pm curtain time on Tuesdays for families and those needing to get home early or enjoy dinner after the show.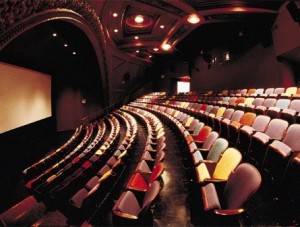 ARA conducted the feasibility study for the now popular BAM Cinema.